This year's Christmas Ornament from the White House Historical Association was inspired by Franklin Delano Roosevelt's first inauguration in March of 1933. The Great Depression was underway, and FDR's inspiring speech told Americans that "the only thing we have to fear . . . is fear itself. From the White House History Association:
The ornament was designed using elements unique to the life and legacy of President Roosevelt. The eagle cartouche emblazoned on the speaker's stand at President Roosevelt's first inauguration is the inspiration for the main element of the 2017 ornament. The two flags below have forty-eight stars each, representing the number of states in the union during Roosevelt's four terms. The shape of the ornament is reminiscent of the silhouette of a tabletop radio – similar to those many Americans had in their homes and used to listen to the president's reassuring Fireside Chats. Roosevelt's beloved Fala is pictured on the back of the ornament, sitting next to a festive Christmas tree and presents. A white leaf motif accenting the ornament edges is based on exterior stone molding that adorning the White House north entrance. Four stars toward the top of the ornament represent Roosevelt's historic four terms as president and the chevron border recalls the design of a card case he carried while serving in office.
The 2017 ornament is a beautiful keepsake. All proceeds are used to support Lions charities here in our community. We also have a few 2015, 2011 and 2009, ornaments in stock (scroll down).
If you are located in Northern Virginia and want to save shipping and handling costs, we may be able to arrange to deliver your ornament(s). Please contact us if you are interested (info@fc-alions.org).
2017 White House Christmas Ornament: $23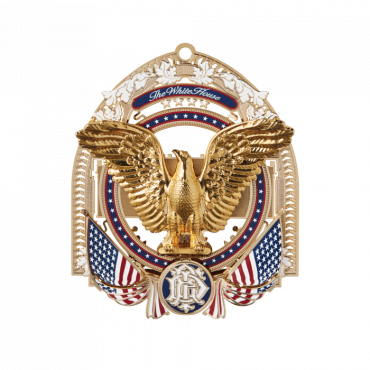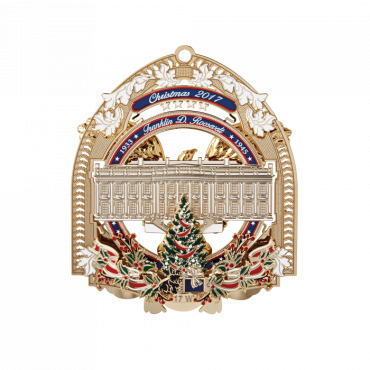 2015 Ornament - $20 each

2011 Ornament - $19.00 each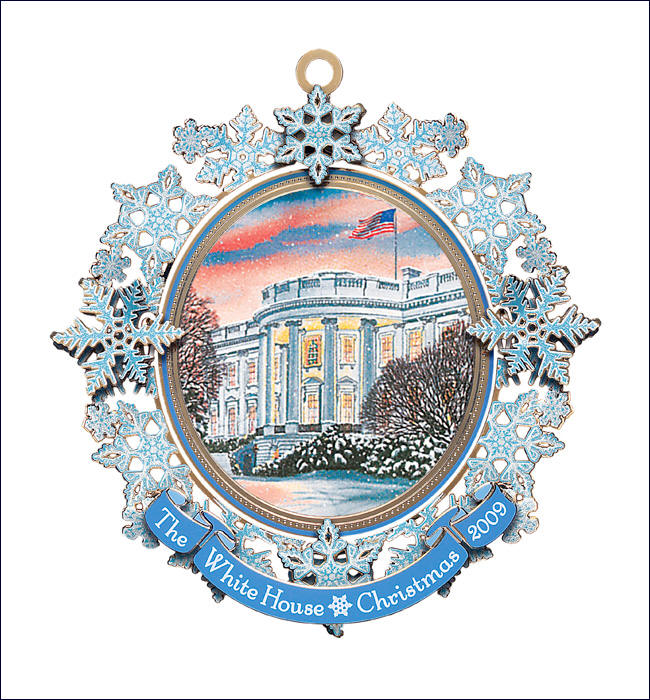 2009 Ornament
Lions Club "Recipes to Remember" Cookbook
Each timeless recipe includes a convenient shopping list of ingredients. The book is designed to stand up by itself, allowing a busy chef to keep track of the recipe without taking up valuable counter space. Only $5.00 each. Makes a wonderful gift!
176 Recipes
Appetizers and Hors d'Oeuvres
Soups, Salads and Dressings
Main Dishes and Casseroles
Vegetables and Side Dishes
Breads, Rolls and Pastries
Cakes, Cookies and Desserts
Beverages and This & That